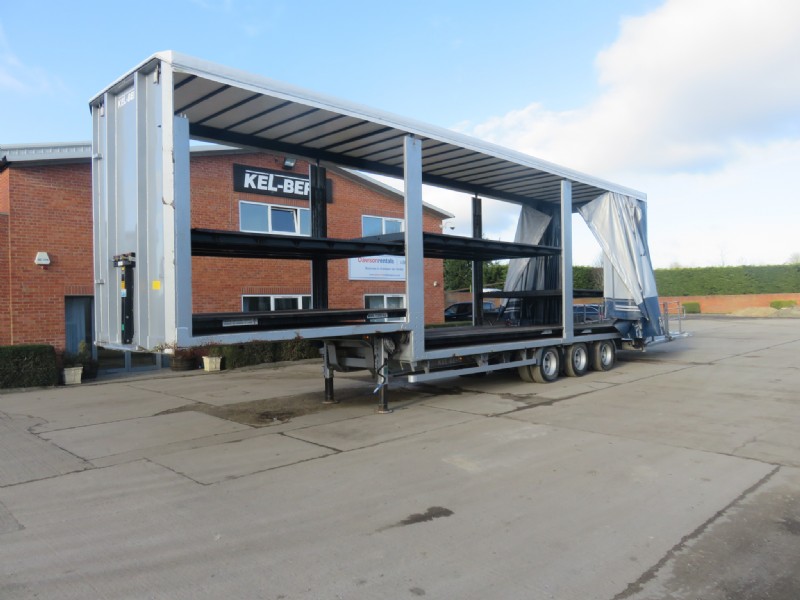 New Kel-Berg Moving Triple Deck Trailer
Step frame tri axle hydraulic moving deck trailer, complete with full height rear tail lift. The trailer has its own hydraulic power pack including battery station with trickle charge.
The trailer is fitted with six fully dynamic hydraulic decks, which are movable in 50 mm increments. The decks are fitted with lashing rings and two tracks of load lok.
The curtains are opened from either end.
New
In Stock
New
Various finance packages options