KEL-BERG MIXERS -

RELIABLE CONCRETE MIXER TRUCK SOLUTIONS.
Kel-Berg truck mounted concrete mixers are designed thoughtfully to withstand the abrasive and wearing life they will live. Safety, ease of operation and high performance are key concepts built into the Kel-Berg concrete mixer.
The install incorporates high quality, high performance components to ensure Kel-Berg standards are met. These include PMP, Maddalena and Swedish Steel. Our concrete mixers are also available in all major aggregate supplier livery too.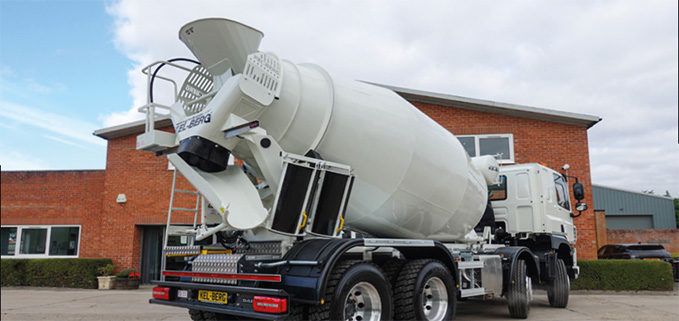 DRUM
Drums available in 6m3, 8m3 rigid installs and 12m3 trailer installs. Constructed from HARDOX Swedish Steel with 3 x 30mm blade capping ensures long lasting, high performance.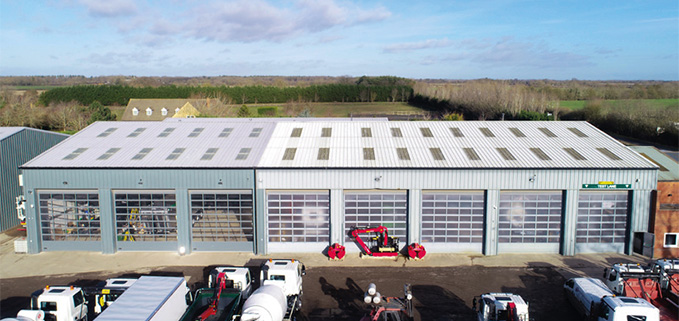 KEL-BERG WVTA
We have full WVTA for our truck mounted mixers enabling us to deliver it to you quicker than the competition.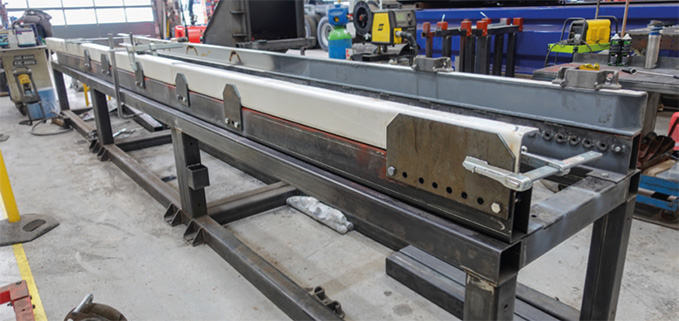 SUB-FRAME
Full length sub-frame with high tensile steel ensures a stable and strong install. U-Bolt supports ensure force is applied dynamically throughout the vehicle.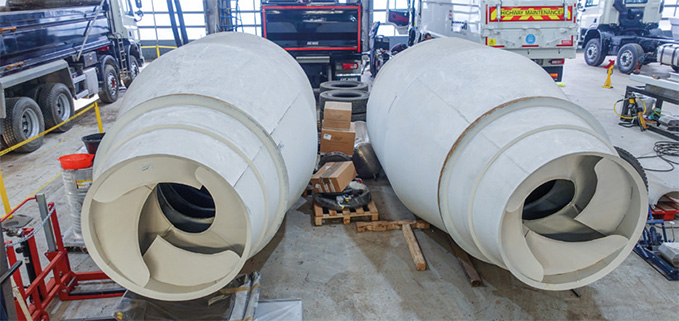 SHOT BLASTING & PRIMING
In-door shot blasting ensures the body is treated and primed in a controlled environment. This removes risk of trapped moisture under paint, providing an incredibly long lasting finish.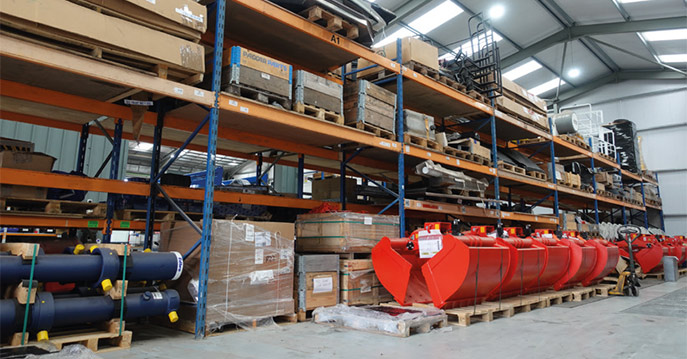 PARTS IN STOCK
Kel-Berg parts store all the necessary spares and components needed throughout your mixers life time. The only call you will need to make is to Kel-Berg.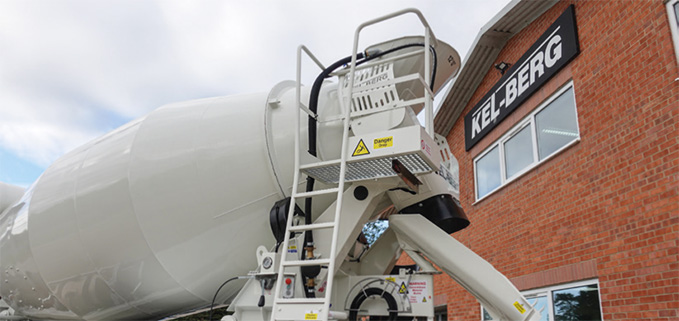 WARRANTY
Like most Kel-Berg equipment, Kel-Berg mixers come with excellent warranty. 2 years for the mixer installation and 2 years for the PMP driveline as standard.
WHY ORDER YOUR CONCRETE MIXER THROUGH KELBERG?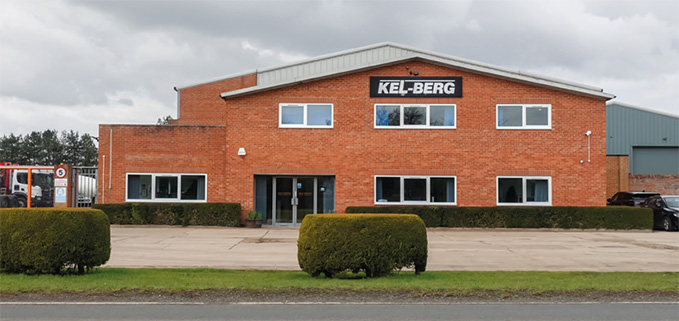 TRUSTED BRAND
Rest assured when dealing with Kel-Berg, you are dealing with professionals. We ensure that the equipment we supply is best suited to your needs with full documentation provided.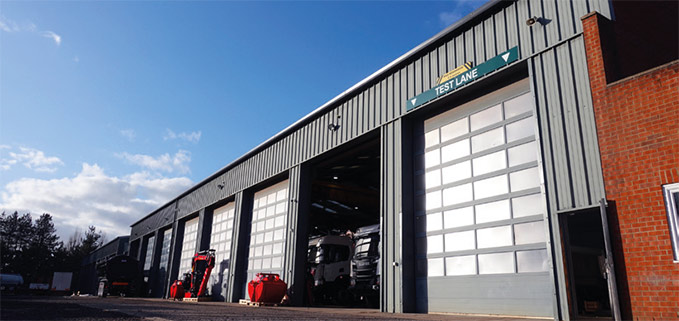 CONTINUOUS SUPPORT
Our central UK location with fully equipped workshops allows us to support you wherever you are in the country.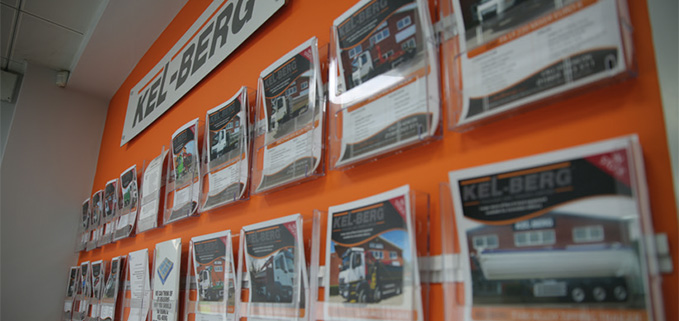 KNOWLEDGEABLE STAFF
Our teams are experts in the products we supply. We understand the equipment we stock and context that they'll be used. Our conversations with you can be as detailed or simple as required.
VIEW SOME PREVIOUS BUILDS

D L Miller Haulage Ltd

The Concrete Company Ltd

Thomas A Barr

Carryduff Building Supplies Ltd

Alpha Aggregates

DAT Transport Ltd
WHAT DO YOU GET ON DELIVERY DAY?
Personal Handover
DAF Book Pack
Spare Keys
Certificate of Conformity
PDI Sheets
Whole Vehicle Type Approval Certificate
Tachograph Certificate
Kel-Berg Mixer Manual
DAF Regeneration Information
VTG Information
Registration Confirmation
Kel-Berg Goodies
Your new Kel-Berg Mixer