Kingman Services - Two more for the man in the crown!
Posted: Monday 27th July 2020
Like al businesses, Kel-Berg has it's repeat customers. Individuals that are advocates for our product, see the benefits, and, when it's time for a refresh, don't hesitate in calling us. Kingman Services Ltd is one such customer. However, this time they could not wait to get their next order in.
Kingman Services purchased two Kel-Berg T100 aggregate trailers, finished to his specification, which we delivered on Saturday. However, before Kingman had even seen their new trailers, they had already put in an order for another two!
Our T100's clearly stand up to the job. The 3 mm wear plate in the body, our signature barrel shaped body, the use of premium components throughout the vehicle and our precision engineering processes produces a piece of equipment that is ready for whatever you throw at it.
We would like to thank everybody at Kingman Services Ltd for showing such confidence in our product and brand, and we look forward to working with you again soon.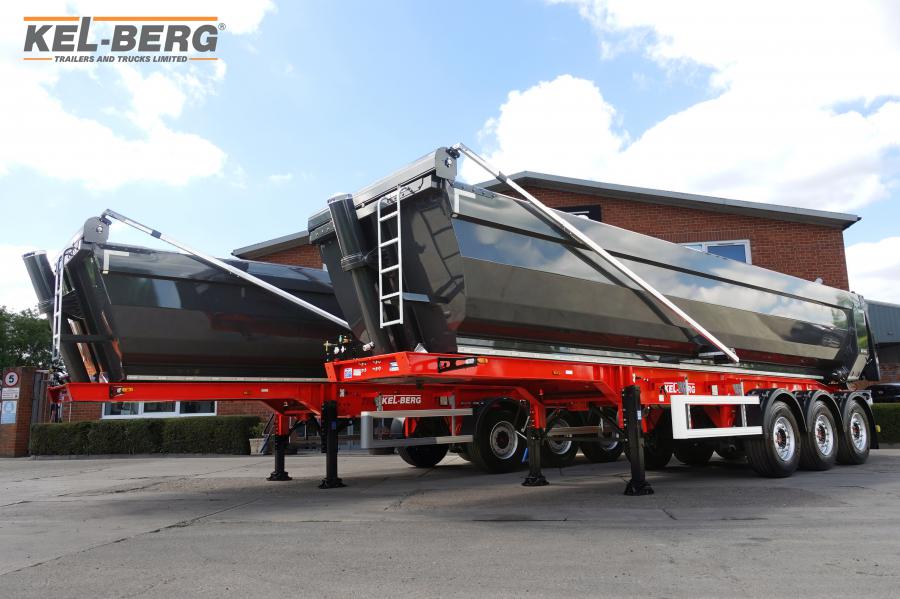 Other recent posts