INSTALL INTEGRATED SKIPS REFRESH THEIR FLEET WITH TWO NEW VEHICLES.
Posted: Thursday 14th April 2022
Install Integrated Skips Ltd, based in Barry, welcome two new pieces of equipment supplied by Kel-Berg.
Install Integrated Skips is a skip and grab hire company based in Barry, South Wales. The company was started by Dean Horgan 15 years ago, and he is still managing it today.
The company operates 6 vehicles from their single transfer station; a grab loader, a RORO, two 18 ton skip loaders and two 12 ton skip loaders. Dean previously operated a mixed fleet of Scania and Iveco equipment, but has since transitioned to DAF only.
The two new pieces of equipment are upgrades for their existing grab loader and RORO equipment which are used for various domestic and commercial waste disposal, demolition and muckaway.
The grab is a DAF CF450 8x4 complete with Kel-Berg Grab Loader equipment, and the RORO is DAF CF450 8x4 complete with Hyva Hook Loader equipment. These are the first two pieces of equipment Kel-Berg have supplied to Install Integrated Skips.
Dean said "I had heard good things about Kel- Berg from other businesses in the local area, so I decided to give them a call. I spoke to Simon who is a good guy; he doesn't mess you about and says it how it is. I received great service and would definitely recommend Kel-Berg".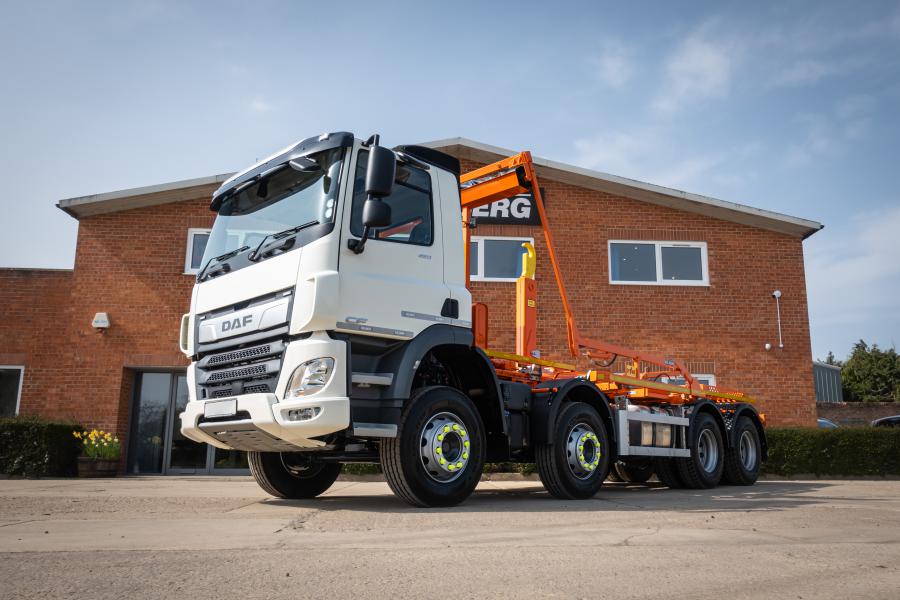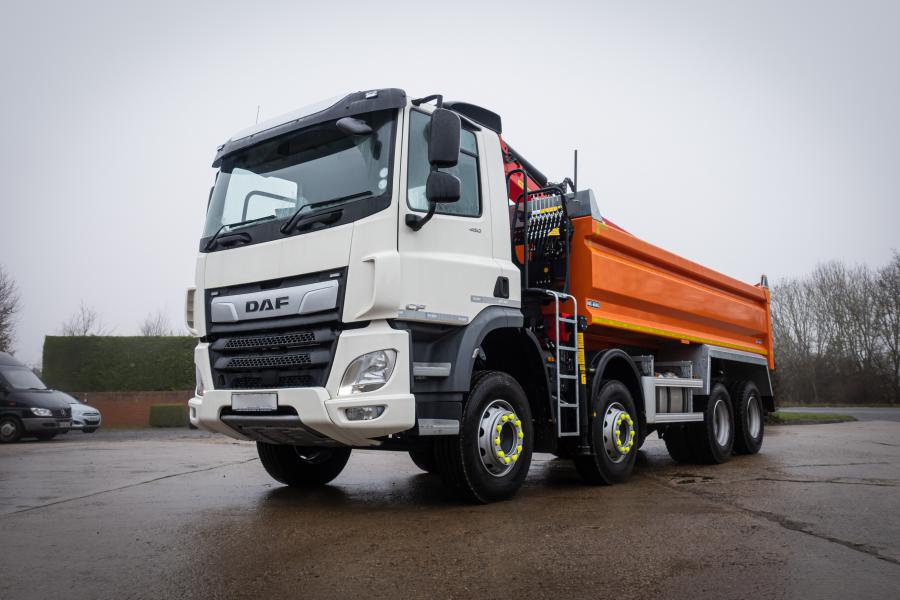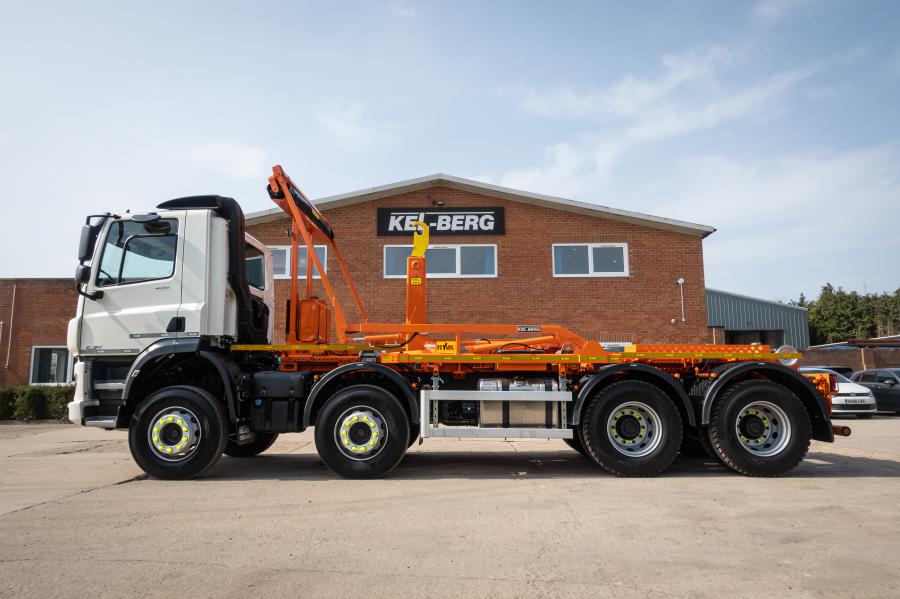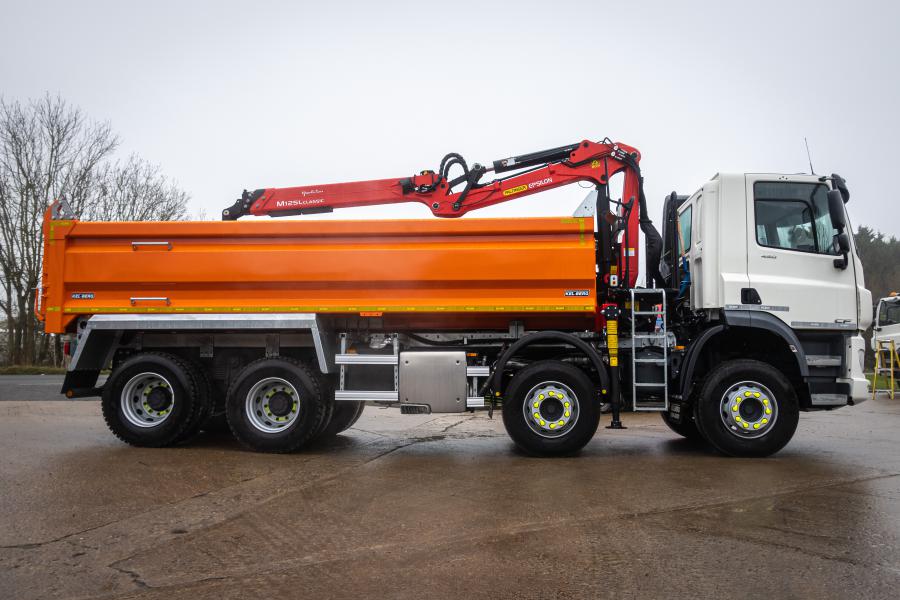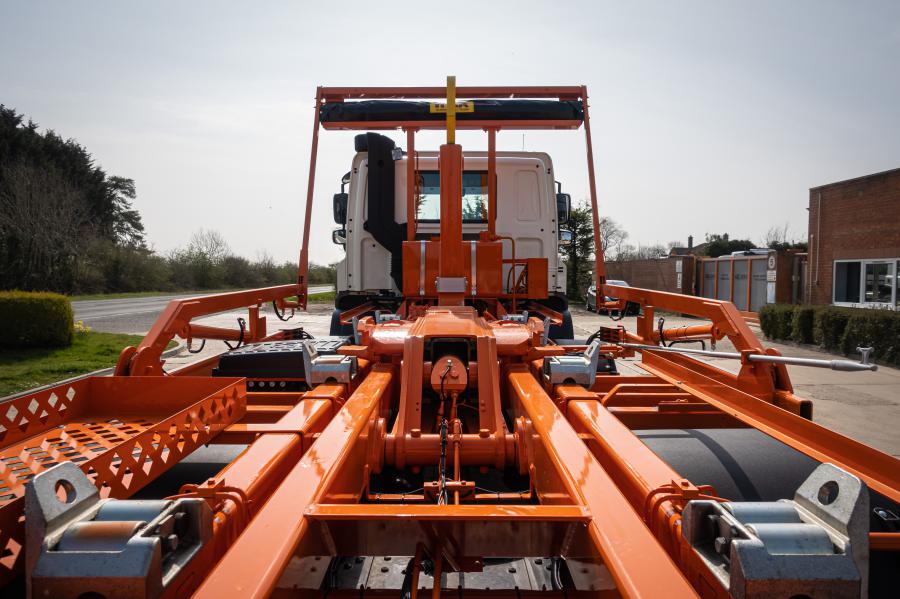 Other recent posts